Agents - cybercafÚ casino management
Are you the owner of more internet cafe casinos or do you know people from this niche or in the gambling industry? We will be glad to cooperate with you. There are agents from more than 15 countries and our partners are operating in 25+ countries all around the world . They cannot be wrong. The system is stable, reliable, and most important - it generates money. A lot of money, as the players love it.

After seven years of developing, carefully listings to feedbacks and continuously delivering new features, the software covers most of the requests from the operation.

• Do you have many cafes? Or are they working independently? Good news - we guarantee profit per cafe as the mathematic runs per each cafe individually.

• If you are already running your system, you can still just integrate our games, and the best feature - guaranteed profit per cafe/entity will still remain in place.

• Credits are never missing or disappearing. We offer complex reporting tool that provides the perfect overview of all transactions and statistical information. Each terminal is continuously monitored, retrieving status and statistics, which are viewable online.

• A hierarchical organization of user access represented by a multi-tier tree structure: Agent - cafe owner - cashier - player.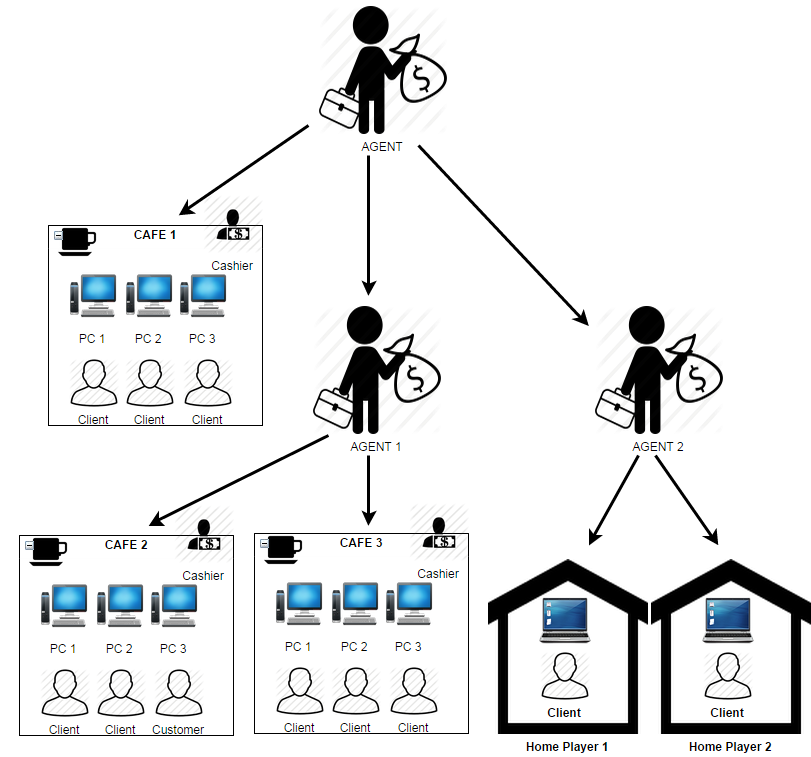 • Do you have old slot machines? - replace the software and get brand new content -
Bill acceptor
and
touchscreen
plug'n'play support.
• If you were ever dreaming about
a mobile or android casino
, we have a solution for you as well.
• Our
support
(Skype/mail/phone)
is working 24/7
hours and the servers are monitored automatically. Any issue? get in touch with is immediately.
• And just to not forget,
no setup costs, no baselines and hidden cost
. We take just a small revenue from your profit.